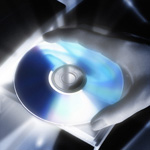 Artwork requirements.

Images must use the CMYK colour model.

Spot colours use the Pantone colour sheet.

Resolution of images should be at least 300 dpi using the actual size.

All printed parts and CD business cards need 3 mm bleed around the edges.

CD / DVD onbody print have precise dimensions, no bleed is required.

Include all fonts used or convert fonts to curves or flatten image.

When sending collected artwork please create an archive before making a .zip
Preferred document types.
PDF, TIFF, Photoshop, Illustrator.